Tech Home has been building beautiful custom homes and cottages for satisfied customers for over 48 years.
Building a custom home for yourself and your family is an extremely rewarding experience. However, the process can be complicated and stressful in the absence of a trustworthy and competent builder on your side.
Read Further
Latest News
Visit us at Fall Cottage Life Show 2023
October 23, 2023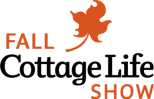 November 10-12, 2023 THE INTERNATIONAL CENTRE 6900 Airport Road, Mississauga, ON L4V 1E8
BOOTH 338- Hall 5
Read Further
Completed Projects
After many years of service in the Cottage Country, we feel confident that we can cater to your needs.