Tech Home has been building beautiful custom homes and cottages for satisfied customers for over 45 years.
Building a custom home for yourself and your family is an extremely rewarding experience. However, the process can be complicated and stressful in the absence of a trustworthy and competent builder on your side.
Read Further
Latest News
Visit us at National Home Show 2019
February 19, 2019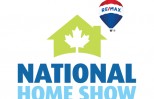 March 8 – 17, 2019
Booth #2720 The National Home Show is located at The Enercare Centre in the Exhibition Place in Toronto. Enercare Centre 100 Princes' Blvd. Toronto, ON M6K 3C3
Read Further
Completed Projects
After many years of service in the Cottage Country, we feel confident that we can cater to your needs.