At Tech Home, we believe that good planning is the key to a successful building project; One that is completed on time, on budget and meets or exceeds the expectations of our clients.
We also believe that maintaining excellent communication with our clients is of paramount importance. Accordingly, we work closely with our clients every step of the way to ensure they achieve a beautiful custom home that they will love for years to come.
REQUEST A DESIGN CONSULTATION
The most effective way to launch your building project is to request a design consultation with one of our knowledgeable and experienced building consultants. This initial meeting typically covers a wide variety of topics including project time lines and budgeting, as well as questions you may have on site preparation and permits. We encourage you to bring any design ideas that you may have including magazines, photos or sketches that help pinpoint the design direction and general size and scope of the project.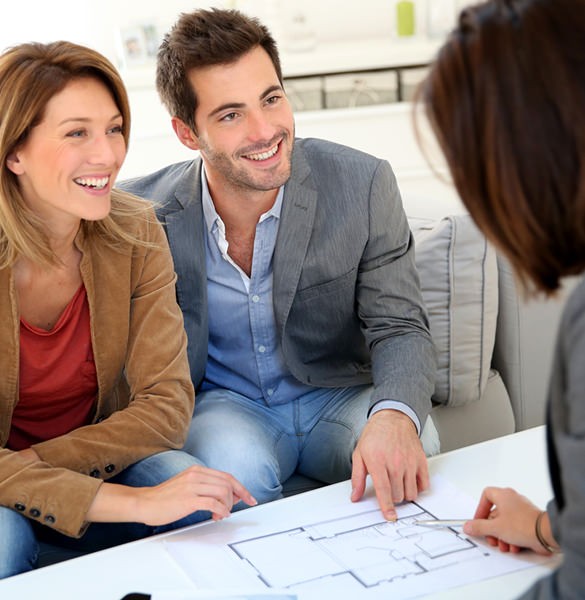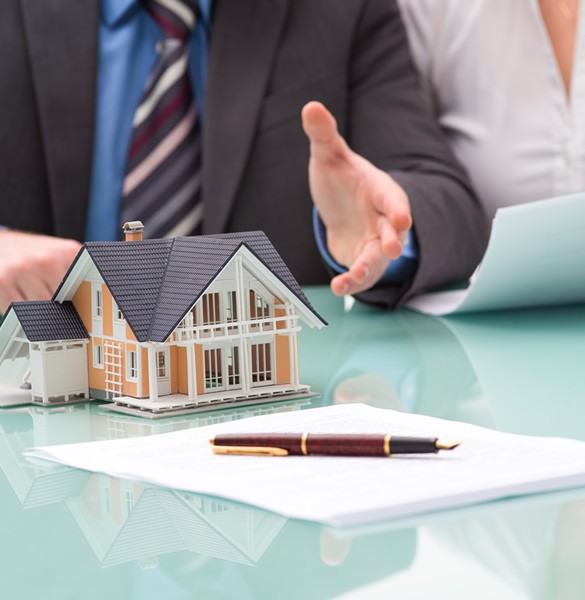 REQUEST A
QUOTATION
Based on follow up discussions and meetings, Tech Home will prepare a floor plan with sufficient information to allow us to present a quotation for the 'turn key' construction of your home. We will review our standard finishes and product selections (everything from exterior products such as siding and roofing to interior products such as kitchen cabinetry and flooring), which are the specifications that our pricing is based on. In the case of product choices that may not be determined this early in the process, or in the case where clients may wish to incorporate alternative products into the project, we provide allowances for the main product categories so that substitutions and changes can easily be made. At this stage, our clients have a clear idea of the cost and time frame to construct their home.
DETAILED DESIGN WORK AND PREPARATION OF ARCHITECTURAL DRAWINGS
Once our clients have entered into a contract, Tech Home will complete a detailed design, with revisions as required, and prepare architectural drawings ie 'blueprints' for permits and construction. During this phase, our clients work directly with Tech Home's President, Fred Haas, one of Canada's most illustrious and sought after custom home designers. Fred is reknown throughout Canada and internationally for his extraordinary and extensive achievements in home design and product innovation. Fred pioneered open concept design and has led the industry in innovation for many years. Our clients have told us innumerable times what a pleasure it is working with Fred, whose knowledge and creativity have brought their dream home to life.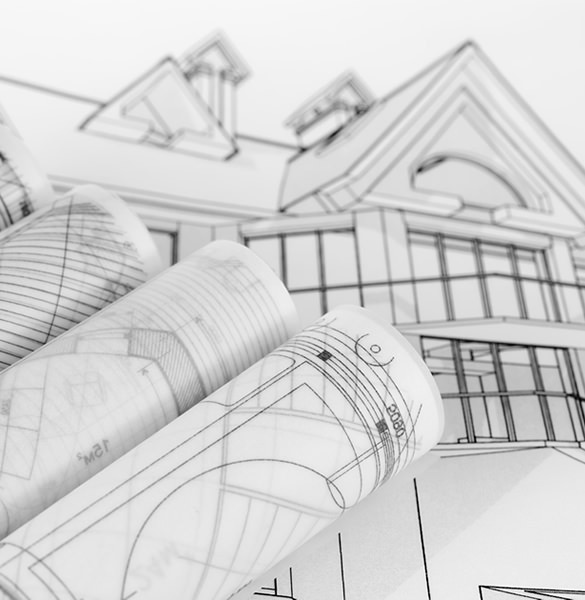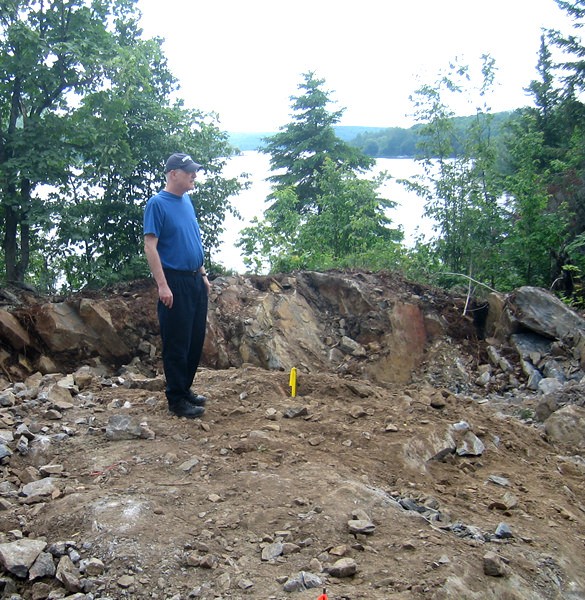 PERMITS AND SITE PREPARATION
As soon as our clients have approved the architectural drawings, we are in a position to apply for the building permits necessary to begin construction. Tech Home is very familiar with this process and works closely with regional permit offices throughout Ontario to obtain permits on behalf of our clients as expeditiously as possible. Concurrent with this, your builder's risk insurance policy arranged by Tech Home takes effect and we begin whatever preparatory site work may be necessary including site clearing, driveway, siting and staking the foundation etc., in order to maintain an efficient construction schedule.
CONSTRUCTION
Tech Home has a great team of experienced construction professionals who are able to provide impeccable workmanship, which always meets or exceeds our clients' expectations. The key stages including foundation, framing, electrical, plumbing and insulation are all inspected by municipal building inspectors as well as Tech Home's construction manager, ensuring quality control is rigidly maintained. We place great importance on having excellent communication with our clients throughout the project, keeping them informed of the progress by emailing digital photos of various stages. We share our clients' excitement as their dream home begins to take shape, and reaches completion.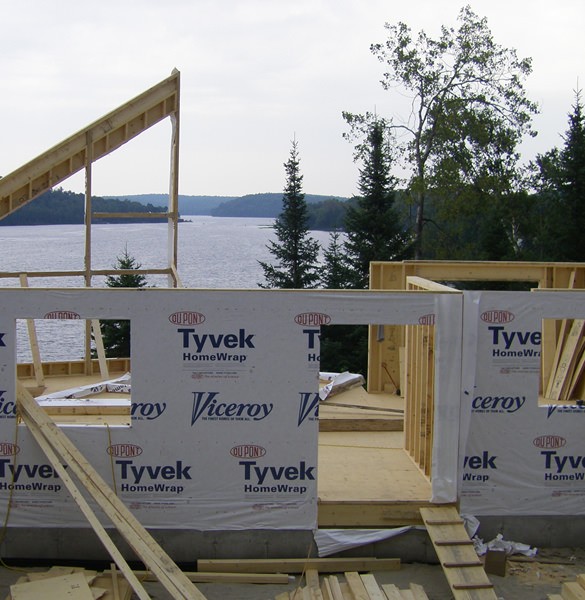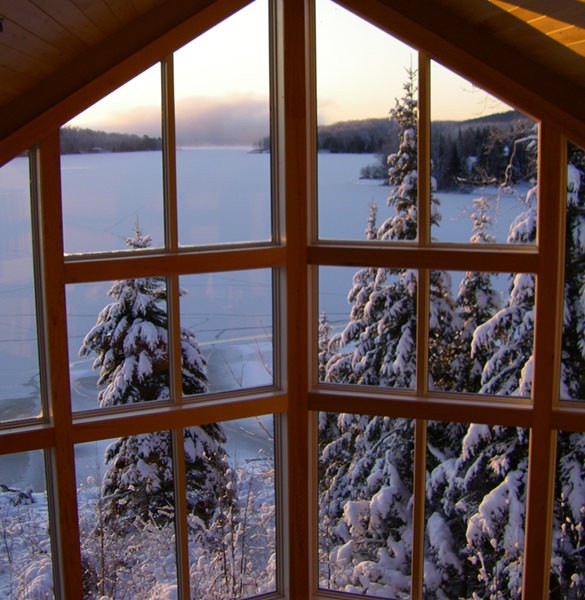 FINAL INSPECTION, WARRANTY REGISTRATION AND MOVE IN
When your home is ready for occupancy, Tech Home's construction manager will perform a final inspection making sure everything is to your satisfaction, and if there are any outstanding issues, they will be remedied promptly. Your home has been registered under the Tarion home warranty program, administered by the Province of Ontario, and this warranty now takes effect covering minor deficiencies for a period of 2 years and major structural defects for a period of 10 years. You are now able to move in and we hope you have many years of enjoyment in your new custom home.